It all started with a dream
The desire of owning a mobile crazy golf course had been in Pete's mind for many years however the decision to build Crazy9 started at a family party one summer day in 2017. Pete was explaining to his cousin the idea of a mobile crazy golf course that could pop up at weddings or corporate events whenever and wherever it was needed. This created such a positive response from Pete's cousin that it motivated him to put more thought, sketches and research into the idea.
Christmas came and went and Pete finally found his workshop studio space on the top floor of an old cotton mill near Manchester. Working on designs, prototypes, learning ball dynamics (go figure!!) he found it was surprisingly more technical than first impressions would suggest. The first months were …..interesting….February in a freezing cold mill…..(outside always seemed warmer!).
The 9 sets of bases were created along with the 9 features, latex molds made to cast details to adorn the wedding cake, curved plywood was laminated to create smooth rolling 'hilly' holes. Philip was busy making our vintage outfits, he's a demon on a sewing machine, whilst creating the more technological holes. We still needed a name, we had hundreds of possibilities from 'Tweedle Tee' through to 'Who's your Caddy?'. Then came the marketing layer, websites, magazines, business cards, the business look and positioning…..oh my word our heads hurt. But here we are, we made it without compromise to our desire to create the most interesting, beautiful, fun mobile adventure golf course on the planet , heck we even give the fixed site courses a run for their money.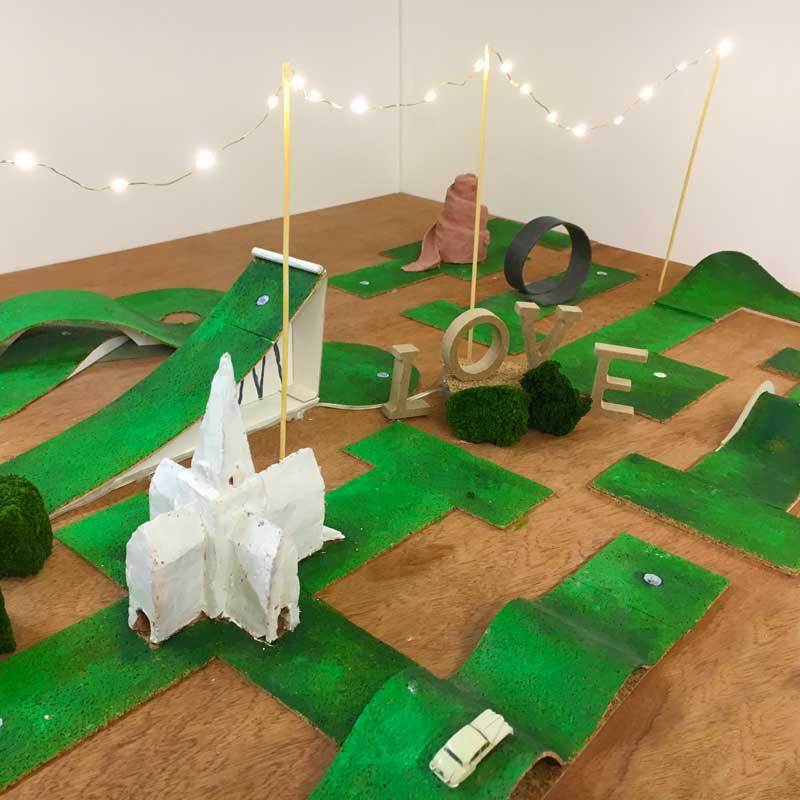 A Passion For Entertaining combined with a love for Crazy Golf