In a word, No. In two words, Absolutely NOT!
Children are your responsibility and must not be left unattended on the crazy golf course. The course is designed to be played on by adults and young adults who have the necessary hand eye coordination to be able to use a golf putter without harming themselves & other players and causing damage to the course.
Looking for something to keep the young ones entertained? We've had the pleasure to work alongside Remen & Sunny of The Kid's Corner soft play areas. There's lots to do and your children will be kept occupied for hours.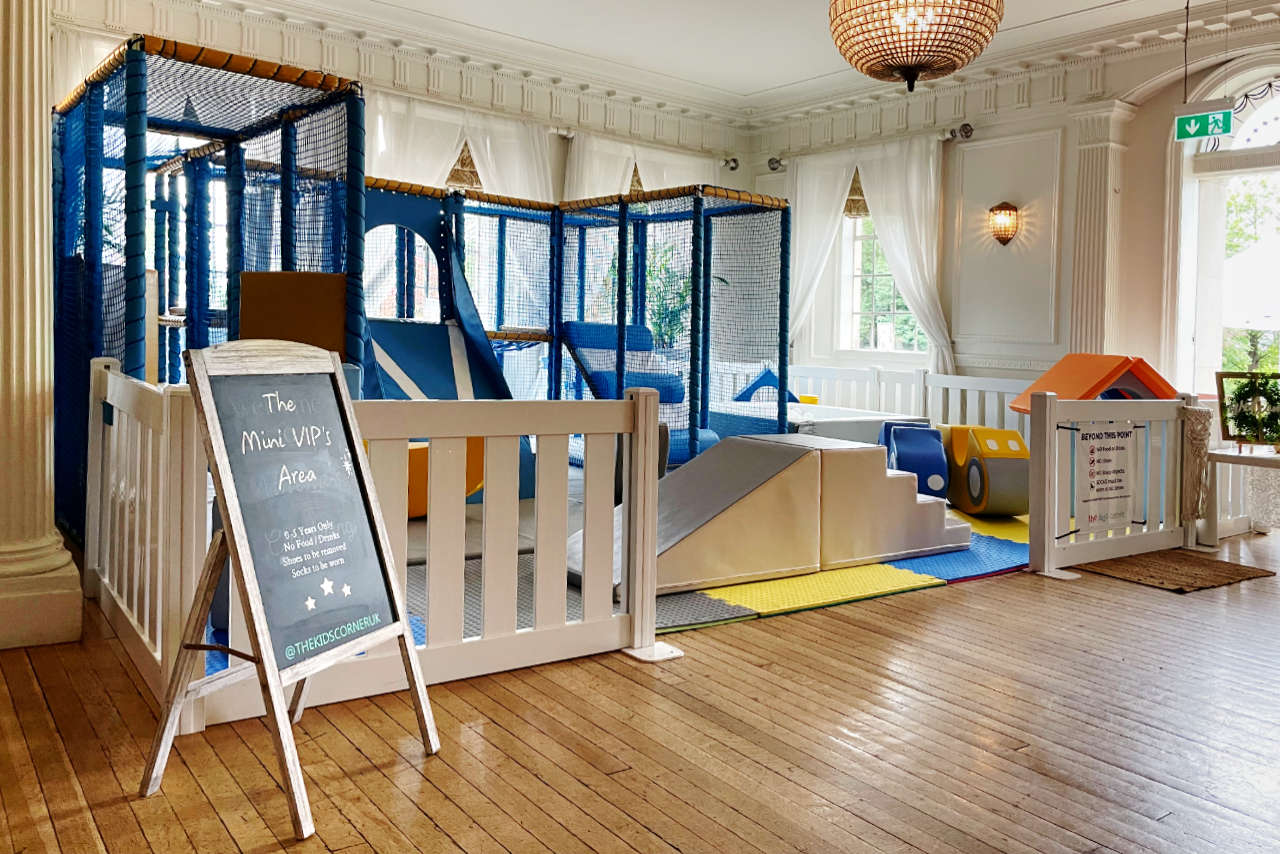 Having a crèche service at a wedding is incredibly important for families with young children. It provides peace of mind for parents to know their children are being well cared for, allowing them to fully enjoy the wedding without worrying about their little ones.
Additionally, it adds an extra layer of hospitality and consideration for guests who may have young children in attendance. Having a crèche service is a great way to make everyone feel included and welcomed at the wedding.